*Linkage of more conference photos will be shared via email
ICIEA is an annual conference of Industrial Engineering and Applications for all researchers home and abroad, We have the strong organization team, dependable reputation and wide sponsors all around the world. 2014 held in Sydney, Australia, 2015 in Singapre and 2016 was in Hong Kong.
In the 4th International Conference on Industrial Engineering and Applications (ICIEA 2017), which will take place at Nagoya Institute of Technology, Nagoya, Japan April 21-23, 2017, the topics related to reporting advances in industrial engineering theory, techniques, methodology, applications and practice; general surveys and critical reviews; announcements; etc. will be pondered on, through the interactions between academic researchers from different regions and cultures. Timely research topics will be discussed via presentations of the latest progresses and developments of Industrial Engineering and Applications for solving social problems.
For the first time ever,we would unparalleled opportunities to interact and network with qualified professionals from throughout the world.We are looking forward to meeting you in Nagoya, Japan!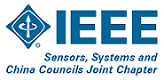 Proceedings

Submitted full papers will be peer reviewed, accepted and presented papers will be included in the conference proceedings published by IEEE, all accepted papers are expected to be included in IEEE Xplore and will be indexed by EI Compendex and etc.
Important Date
Date of conference: 21-23 April 2017
Full manuscript submission deadline: 20 February 2017
Notification of acceptance: 10 March 2017
Abstract submission deadline: 20 February 2017
Notification of acceptance: 5 working days
Registration Deadline: 21 March 2017
Scope
Interested topics including, but not limited to:
Decision Analysis and Methods

E-Business and E-Commerce

Engineering Economy and Cost Analysis

Engineering Education and Training

Global Manufacturing and Management

Healthcare Systems and Management

Human Factors

Information Processing and Engineering

Intelligent Systems

Manufacturing Systems

Operations Research

Production Planning and Control

Project Management

Quality Control and Management

Reliability and Maintenance Engineering

Safety, Security and Risk Management

Service Innovation and Management

Supply Chain Management

Systems Modeling and Simulation

Technology and Knowledge Management