General Information about ICIEA 2023
2023 10th International Conference on Industrial Engineering and Applications (ICIEA 2023) was held in Phuket Island, Thailand during April 4-6, 2023. It's co-sponsored by Science and Engineering Institute (SCIEI), Chulalongkorn University, Hainan University, Patron with National University of Singapore, Macau University of Science and Technology, Asia University. The topics related to reporting advances in industrial engineering theory, techniques, methodology, applications and practice; general surveys and critical reviews; announcements; After online conferences for two years owing to the global pandemic situation, this year ICIEA 2023 in person participation finally came true. More than 200 attendees from 13 countries joint the event and shared the latest research.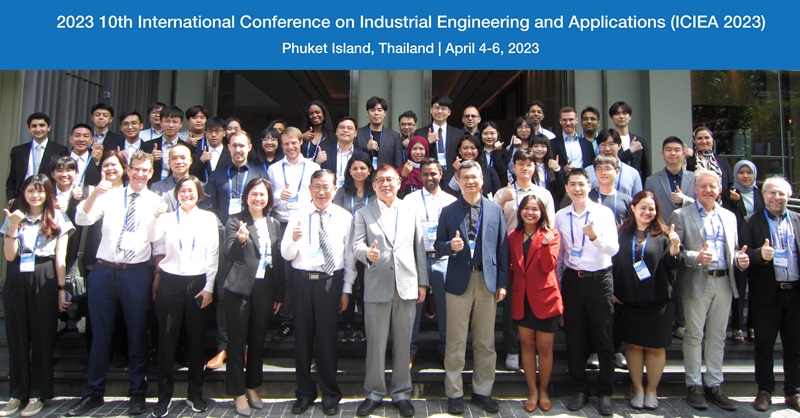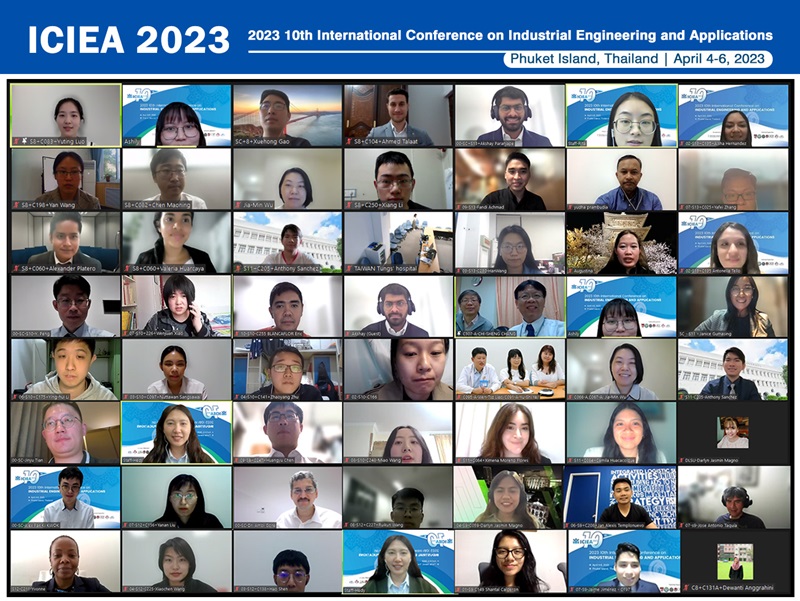 Publication
After several rounds of review procedure, the program committee accepted those abstracts presented on conference, and papers published in IOS Press, vol. 35 of Advances in Transdisciplinary Engineering successfully. We express our sincere appreciation to all the individuals who have contributed to ICIEA 2023 conference in various ways. Special thanks are extended to our committee members for their thorough review of all the submissions, which is vital to the success of the conference, and also to the members in the organizing committee and the volunteers who had dedicated their time and efforts in planning, promoting, organizing and helping the conference.
Online: https://www.iospress.com/catalog/books/industrial-engineering-and-applications
Successfully indexed by EI Compendex and SCOPUS.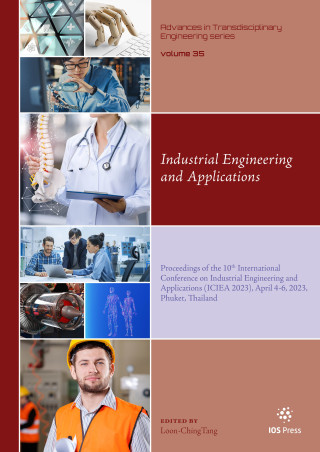 kEYNOTE AND invite speeches
ICIEA 2023 conference program was high lightened by 5 Keynote Speakers and 3 Invite Speakers, they were:
Prof. Adam Skorek, University of Québec at Trois-Rivières; Canada; Prof. Zhibin Jiang, Shanghai Jiaotong University, China; Prof. Alec Morton, University of Strathclyde, UK; Prof. Chen-Fu Chien, National Tsing Hua University, Taiwan; Prof. Szu; Prof. Hui Ng, National University of Singapore, Singapore; Prof. Marcos Alonso, University of Oviedo, Spain; Prof. Huang-Jen Chiu, National Taiwan University of Science and Technology, Taiwan; Prof. Laurent Canale, University of Toulouse III, France.And the conference chair Prof. Loon-Ching Tang gave us an opening remarks and Prof. Wipawee Tharmmaphornphilas gave us welcome address.
| | | |
| --- | --- | --- |
| | | |
| Opening Remarks: PROF. LOON-CHING TANG, National University of Singapore | Welcome Address: PROF. WIPAWEE THARMMAPHORNPHILAS, Chulalongkorn University | |
| | | |
| Keynote Speech 1: PROF. CHEN-FU CHIEN, National Tsing Hua University "Industry 3.5 and Blue Lakes Strategy for Sustainable Manufacturing" | Keynote Speech 2: PROF. SZU-HUI NG, National University of Singapore "Data Driven Solutions for Maritime Decarbonization" | Keynote Speech 3: PROF. ZHI-BIN JIANG, Shanghai Jiaotong University "Industrial Engineering for Intelligent Manufacturing: Challenges, Opportunities and Trends" |
| | | |
| Keynote Speech 4: PROF. ADAM SKOREK, University of Québec at Trois-Rivières "Digital Twins and Industrial Engineering" | Keynote Speech 5: PROF. ALEC MORTON, University of Strathclyde "Payment Contracts for Incentivising the Development of New Antibiotics" | Invite Speech 1: PROF. HUANG-JEN CHIU, National Taiwan University of Science and Technology "High Power Density and High Frequency Converter Design" |
| | | |
| Invite Speech 2: PROF. LAURENT CANALE, University of Toulouse III "The Amazing History of LED Lighting" | Invite Speech 3: PROF. MARCOS ALONSO, University of Oviedo "The Role of Power Electronics in Lighting Applications" | |
WINNERS OF BEST ORAL PRESENTATION IN 2023
About 13 paralle sessions were held in the following days, discussed the main topics about Sustainability Assessment, Data Models and Analysis in Management Science, Management Science and Engineering Management, Machine Vision and Visualization Technology in Industrial Engineering, Production Control System and Automation, Digital Monitoring Technology and Applications in Industrial Production Systems, etc. One best presentation will be selected from each session, evaluated from: originality; applicability; technical Merit; qualities of PPT; English. The best one was announced at the closing. They were: